Kevin Fischer is a veteran broadcaster, the recipient of over 150 major journalism awards from the Milwaukee Press Club, the Wisconsin Associated Press, the Northwest Broadcast News Association, the Wisconsin Bar Association, and others. He has been seen and heard on Milwaukee TV and radio stations for over three decades. A longtime aide to state Senate Republicans in the Wisconsin Legislature, Kevin can be seen offering his views on the news on the public affairs program, "InterCHANGE," on Milwaukee Public Television Channel 10, and heard filling in on Newstalk 1130 WISN. He lives with his wife, Jennifer, and their lovely young daughter, Kyla Audrey, in Franklin.

The Barking Lot is a regular weekly feature of This Just In…Written by my lovely wife, Jennifer and me. It opens with the weekend dog walking forecast followed by the main blog from dog lover, Jennifer. Then it's DOGS IN THE NEWS and our close. Enjoy!


THE WEEKEND DOG-WALKING FORECAST: We grade the weather outlook for taking your pet outdoors.

TODAY: Mostly cloudy. High of 46. The weekends keep getting chillier. "D"

SUNDAY: Mostly sunny. High of 49. "D"


Jennifer normally furnishes the main blog, but she's under the weather, and also acting as caregiver to the rest of the family that's also seen better days. So, I step in this week as a pinch-hitter.

Here in God's country, we have a fair number of pooches that walk the streets in our subdivision. Big, small. Old, young. All shapes and sizes and breeds. And all of them friendly with responsible folks walking close nearby.

When any of the dogs comes upon another neighbor, adult or child, hearts skip and tails wag. Ding, ding, ding, it's play time. I've rarely, if ever heard a growl. Any barking is done in sheer delight.

That the dogs make for a nicer neighborhood isn't trite or an over-statement. They provide an opportunity for neighbor to meet neighbor, to open up conversations, for smiles to erupt.

So I have a very difficult time imagining what happened to John Ince, a blogger and author from Marin County, California. Because what he experienced would never happen on my happy street. No way. No how.

Ince wrote a piece several weeks ago, turning his dog episode into a humorous blog that raises an age-old debate: Are the dogs bad, or are their owners bad? Ince's blog begins:

"For the fifth time in five years, I was attacked by a dog.

"The dog attack itself is less interesting than the ensuing battle with the owner. To avoid chronological confusion, I'll start with the former. Legal Clarification: Although the dog didn't actually bite me, it did qualify as an attack according to strict legal terminology, and I quote, 'A situation in which a dog scares the **** out of you.' Here's what happened."

You can read the entire blog that does have some naughty words here.

Time now for DOGS IN THE NEWS, canines that made headlines the past week.

WI dog shot with arrow gets national attention.


Speaking of social media...


Classroom demo goes awry.


Year after dog's taken, owner keeps faith.


Dog left to die now keeps others alive.


Pet owners in need deserve compassion too.


Dog leads owner to abandoned baby.


Barking Lot update: Military dog memorial dedicated in San Antonio.


How your dog's wagging tail can reveal its emotions.


If your dog has an unpleasant odor, you need to find out what it is.


Why? Why do dogs do it?
THAT'S IT FOR DOGS IN THE NEWS.

HERE'S OUR DOG PHOTO OF THE WEEK:

From the Austin Fire Department: We don't just rescue two-legged victims...we love our four-legged friends as well. Two of AFD's finest--Firefighter Matt Harvey and Firefighter Michael Cooper, both from B shift--show just what that means. The two pulled a dog out of the flood waters and to safety Thursday morning. The photo was taken by department photographer Preston Colber who went along with the crews as they traveled door to door in the city's Pleasant Valley Road area to rescue residents from their flooded homes. Harvey and Cooper, who were on their day off after working a 24-hour shift and not available for comment, spotted the dog stranded in about 12 feet of water from the nearby Onion Creek.

And this week marked the 2013 Halloween Dog Parade in NYC.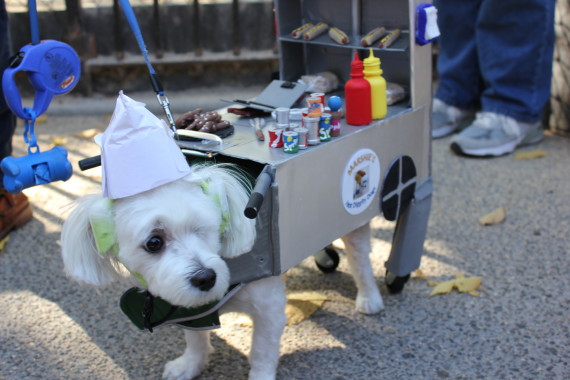 My favorite…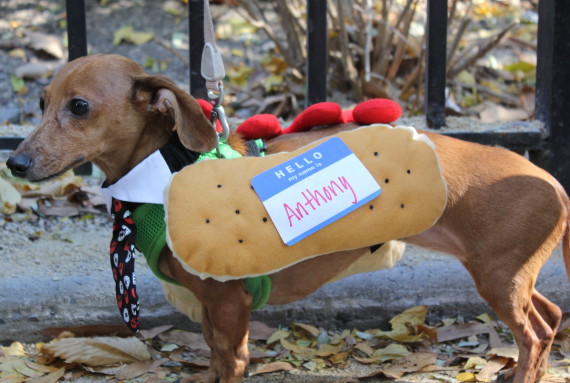 Photos: The Huffington Post

And we close as we always do with our closing video.

First…






And finally…





See ya, BARK, next week!




This site uses Facebook comments to make it easier for you to contribute. If you see a comment you would like to flag for spam or abuse, click the "x" in the upper right of it. By posting, you agree to our Terms of Use.